We Clean Carpets in Weatherford, Texas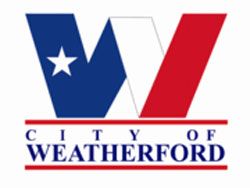 DFW Steam cleaning is the Premiere local steam cleaning company that serves Weatherford Texas and the entire DFW Metroplex. We are recognized for quality cleaning of carpet, rugs, upholstery, drapes, and wood floors.
Deep Cleaning Carpets With Steam
The ability to clean deeply into the carpet all the way down to the carpet padding is the reason why carpet manufactures recommend steam cleaning / hot water extraction as the #1 method to annually deep clean your carpeting. Steam cleaning is often referred to as hot water extraction but is most commonly just called steam cleaning. The steam is injected into the carpet under pressure blasting away the dirt, grit, and grime away. When the contaminants in your carpet fibers are forced out of the fibers in the carpeting it mixes with the condensate steam in a watery slurry which is immediately extracted with our high powered water extraction unit. This method is not just the most effective it is also the most reliable method to clean carpets fully each and every time.
Other Cleaning Services Available in Weatherford Texas
Carpet and Rug Cleaning
Stain Removal
Odor Treatment
Pet Treatment for stains, urine, and odors
Drapery and Curtain Cleaning
Furniture and Upholstery Cleaning
Mattress Cleaning
Hardwood Floor Cleaning
Laminate Floor Cleaning
Tile Cleaning
Grout Cleaning & Sealing
Pressure Washing
Gutter Cleaning
Window Cleaning
more...
Use the button below to request an appointment now.