Now Serving Venus, Texas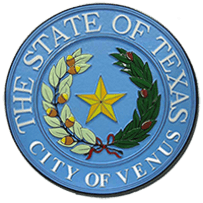 We offer professional quality steam cleaning services in the Venus Texas area. We're DFW Steam Cleaning and service the entire DFW Metroplex. Our core service cover but are not limited to carpet cleaning, rug cleaning, tile, cleaning, furniture and upholstery cleaning, and wood floor cleaning. Beyond those service we offer a host more service related to steam cleaning, exterior cleaning like pressure washing. You find a sample list of some of the other service available at this time.
Some Key Points about Steam Cleaning
The main goal of most people that contact us is to get there carpeting, rugs, tile, or wood floors cleaning and spotless. Steam cleaning offers some additional benefits like that ability to sanitize surfaces and deodorize. In addition while sanitizing the steam kills bacteria, viruses, and kills parasites like fleas, bed bugs, and mites. So you can see the benefit already.
Steam cleaning / hot water extraction is the #1 suggested method of cleaning carpeting from virtually every manufacture of carpeting and rugs. Steam is injected under pressure deep in to the carpet pile all the way down to the carpeting padding. The steam emulsifies and blast particles of grease, dirt, sand, grime, food, pet urine, and other contaminants out of your carpet fibers. Simultaneously the slurry of dirt and grime is sucked away with our high powered water extraction unit. Because of the equipment we use we are able to remove about 96% of dirt, sand, water, grease, and more. A little drying time of about 1-2 two hours and you have a completely clean carpet from top to bottom that has been sanitized and deodorized. It is also important to know when we are just cleaning we only use a very mild safe detergent. The fact is we usually leave less chemical residue in the carpet as when we started.
Here is a list of some other services offered in Venus, Texas
Carpet and Rug Cleaning
Steam Cleaning
Marble Cleaning
Gutter Cleaning
Pressure Washing
Window Cleaning
We clean the interiors of RVs, Boats, and Aircraft
We also offer professional Hardwood Floor Cleaning
Grout Sealing service
Pet Odor Removal
Stain Removal
Drapery Cleaning
more...
Use the button below to request an appointment now.
Zip Codes Serviced in The Venus, Texas area:
76084