The Best Cat Litter Box in Dallas / Fort Worth, TX
Have you been looking for an easier way to clean your cat litter box?
The best cart litter box we have seen is the cat genie self-washing self flushing litter box. this litter box uses plastic litter granules and hooks up to a cold water supply and the ones we have seen, drain down your washing machine drain hose. The litter box successfully dissolves solids and washes the litter and "flushes" after each use. It's a great way to keep you and your cat happy.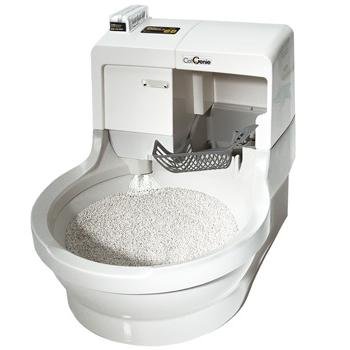 Automatic cat box flushes waste away and washes itself clean
Uses litter-like Washable Granules not clay litter to satisfy cats need to dig and cover
Ideal for 1-2 & no more than 3 cats of average size and 6 months or older
Requires hookup to cold water and electrical outlet
Includes biodegradable, recyclable SaniSolution cartridge and 1 box of Washable Granules