Steam Cleaning Richland Hills, Texas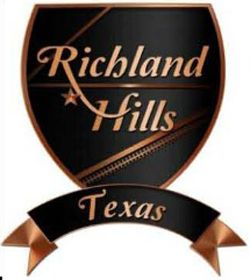 Richland Hills Texas then give DFW Steam Cleaning a call to come clean at your home or business. We have been delivering high quality professional steam cleaning and other cleaning services in your area for years.
Some not well known facts about steam cleaning
It is not well known that steam cleaning also known as hot water extraction is the #1 recommended means to deep clean carpeting and rugs by the manufactures of carpeting and rugs. Did you know that steam kills the E. Coli bacteria that could be living on the surfaces in your kitchen and other areas of your home (E. Coli can be a deadly bacteria. We suggest having your counter-tops and food preparation surfaces cleaned ever 8-12 months.). Another unknown fact is steam kills pest, parasites, and other unwanted organic life that could be living in your carpet, rugs, tile, or wood floors. As an example we are often asked to clean mattresses to clean them, sanitize, deodorize and to kill bed bugs. Steam also sanitizes and deodorizes as it cleans.
Other service now available in Richland Hills Texas
Carpet and Rug Cleaning
We Clean Carpets of all types
Rugs: Area Rugs, Persian Rugs, Oriental Rugs, Large Rugs
Furniture Cleaning: Sofas/Couches, Love Seats, Recliners, Chaise Lounges, Chairs, and more.
Upholstery and Drape Cleaning: any fabrics on the wall, chair covers, drapes, curtains, and more.
Wood Floor Cleaning: Hardwood Floors, Natural Wood Floors, Laminate Floors, Engineered Wood Floors, Pergo and more.
Gutter Cleaning, Pressure Washing, Window Cleaning
Mattress Cleaning
more...
Use the button below to request an appointment now.