Professional Steam Cleaning & Carpet Cleaning in Plano, Texas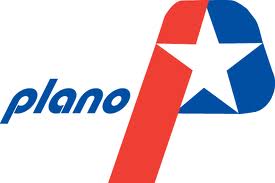 DFW Steam Cleaning only uses truck mounted steam cleaning / hot water extraction equipment to clean and maintain the carpet in your Plano, Texas home. Companies that use portable equipment just cannot clean as well due to lack of power, heat, pressure and suction. This usually leaves residue that attracts dirt that becomes visible a few days after the carpets have been cleaned in Plano Texas. We only clean with Hot Steam which breaks down the static barrier that is holding the oppositely charged soil particles to the carpet fibers in Plano and allows for release of the soil and subsequent soil extraction without soapy residue which means your carpets don't get that "dingy" look a week after the job is completed in Plano TX. In addition, steam cleaning/hot water extraction keeps your stain resistant carpet in warranty. Any other cleaning method voids your carpet warranty in Plano TX. So if you're tired of paying to get your carpets cleaned in Plano, Texas only to have them get darkish spots or just an overall dingy look a few days later, then give us a try, you won't regret it. If you want the best carpet cleaning in Plano TX, schedule an appointment online.
Please don't forget to inquire about our other services such as marble cleaning, tile floor cleaning, window cleaning, pressure washing, and more. We have also invested a great deal into cleaning wood floors and have been the leader in wood floor cleaning for years.
Cleaning in Plano, TX - Other Services
Carpet Cleaning
Steam Cleaning
Tile & Grout Cleaning
Area Rug Cleaning
Carpet Repair
Furniture and Drapery Cleaning
Water Damage & Restoration
Pet Odors Removal / Animal Odor Removal
3M Scotchgard Protection
Carpet Stain Removal
Stonetech Grout Sealer Protection
Hardwood Floor Cleaning
Auto / Boat / RV / Aircraft Interior Cleaning Service
Window Cleaning
Pressure Washing
Gutter Cleaning
Marble Cleaning, Honing, and Polishing
See Also: