Serving Murphy, Texas - Steam Cleaning You Can Afford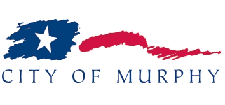 Serving the City of Murphy – Affordable Steam Cleaning Services
At DFW Steam Cleaning, we are glad to serve the residents of The City of Murphy to their maximum satisfaction; we offer our services to all of Murphy and Collin County. We boast to be the number #1 steam cleaning service company as we have never failed in delivering quality carpet cleaning, tile cleaning, drapes cleaning, or other cleaning services that boast to be the best in DFW Metroplex. DFW Steam Cleaning is ready to give you the best cleaning service, we understand the importance and beauty of a clean environment, and the need for us to satisfy the residents, business owners of The City of Murphy and Collin County is one motivation to keep offering the best services. We use deep steam cleaning because it is the best method to get your carpets, furniture, furniture fabrics, and upholstery clean and free of dust, grease, mists, molds, bacteria.
Steam cleaning involves using steam for cleaning and it effectively removes dirt and kills mites, molds, and allergens. Other methods used in carpet cleaning only cleans the top of the carpet leaving out the back and pad and this leaves dirt, food, spilled beverages, molds, allergens, mites, bacteria, viruses on your carpet, bedding, and furniture. At DFW Steam cleaning, when we use this cleaning method we heat clean water to a high temperature between 160 - 230 degrees and add mild detergents for the safety of anyone that comes in contact with the carpet, furniture fabrics, or upholstery. During cleaning, we immediately use professional high capacity water extraction methods to remove excess water settled in the carpet.
You can contact us on the number at the top of the page for any query, information on any service we render from wood floor cleaning to window cleaning.
Choose From a Long List of Service Available in Murphy Texas
We Clean Rugs, Carpets, and Tile all over the Murphy area
If you have a grease stain in a rug or carpet give us a call we will clean with steam.
If you have upholstery, drapes, or any other fabrics we can clean most of those on-site for you.
Are your carpets buckling, rippling, or wrinkled? If so call us to re-stretch them for you.
Are your sofas and couches a little dusty and smell a bit like your pet? Give us a call to steam clean them.
Don't forget to have us clean your drapes while we are out. Curtains and drapes hold odors.
If you have dogs or cats ask about our pet cleaning methods and urine extraction.
It has been difficult in the past to find someone who professionally cleans hardwood floors, we are the ones to call.
and finally, don't forget to ask about window cleaning and gutter cleaning.
Zip Codes Near Murphy, TX
75074, 75094