Steam Cleaning in Lake Worth, Texas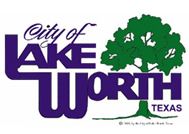 We offer a host of cleaning services from carpet cleaning to mattress cleaning. If you live in or around the City of Lake Worth Texas then give DFW Steam Cleaning a call to get a FREE Quote on getting your carpeting, area rugs, upholstery, drapes, tile, or wood floors cleaned. We would like to have the opportunity to serve you and after we do a quality cleaning have you refer us to your friends and family. We have invested heavily in providing every technician with the best truck mounted steam cleaning and hot water extraction equipment as suggested by virtually every carpet and rug manufacturer.
More about the steam cleaning method of cleaning carpets
Steam is a natural cleaning agent, it has been used for centuries. It is so good at cleaning that it is the #1 recommend method of cleaning carpets by every manufacturer. Steam has a lot of benefits like it sanitizes as it cleans. Steam is a very effective deodorizer. Steam can also kill parasites like mites, fleas, bed bugs, and their eggs. When we clean counter-tops the steam not only cleans and kills bacteria, viruses, it also kills the E. Coli bacteria which can be very harmful to you and your family. Steam is a wise choice when it comes to cleaning, if you are looking for a green Eco-friendly cleaning solution just remember if Chem or Chemical is in the name of the company you are sure to get a lot of toxic chemicals introduced into your home. Also remember --- STEAM IS CLEAN ---.
Other Service by DFW Steam Cleaning in Lake Worth Texas
Carpet and Rug Cleaning
Steam Cleaning
Marble Cleaning
Gutter Cleaning
Pressure Washing
Window Cleaning
We clean the interiors of RVs, Boats, and Aircraft
We also offer professional Hardwood Floor Cleaning
Grout Sealing service
Pet Odor Removal
Stain Removal
Drapery Cleaning
more...
Use the button below to request an appointment now.