Steam Cleaning in Highland Park, Texas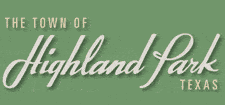 If you live in Highland Park Texas or in the immediate Dallas Area give DFW Steam Cleaning a call for professional carpet, rug, tile, and hardwood floor cleaning. Beyond the aforementioned items we offer other service (More Services can be seen below) that can be added on to our core service offerings. Some of the additional such as gutter cleaning, window cleaning, and pressure washing can be stand alone services. Just call us with any request you have and we will go out of our way to meet your cleaning needs.
Why Choose a Steam Cleaning Company to Clean Your Carpets
The inherent nature of steam to clean is well know, but some other features of cleaning with steam are less well known. Steam is widely know to be effective in dissolving greasy or sticky sludge that is not fully curred. It is less well known that your carpets, rugs, upholstery, drapes, and other fabrics mainly capture dirt, dust, and sand due to sticky grease and grime is the reason simple vacuuming your carpet does not get it fully clean. Vacuuming your carpet is needed and very important but to get it fully clean you need to have a professional steam cleaning company like DFW Steam Cleaning Company deep clean your carpets or rugs. Steam is injected into the carpet at around 230 degrees which is hot enough to melt or emulsify the grease and grime that is trapping dirt in the fibers of your fabrics, rugs, and carpets. The pressure of the steam blast the grease, grime, and all the dust, dirt, and sand out of the fibers of your carpet or rugs. Once everything is released from the carpet pile the steam has since condensates back into hot water suspending all the muck which is almost simultaneously extracted from your carpet along with parasites, residue chemicals, and of course all the dirt, grease, grime, and muck.
Some Interesting Facts about Cleaning With Steam
Steam disinfects, deodorizes, and kills parasites, bacteria and viruses. After you have your carpets cleaned with steam you will find that any odors have been dissipated in not fully eradicated all together. If some reason you may have parasites (usually from pets) such as fleas, mites, or bed bugs then have us clean your carpets or bedding with steam which kills them dead and we will remove them with our high powered hot water extraction equipment. Steam also kills the bacteria E. Coli (Ask us to Steam Clean Your Bathrooms and Kitchen).
Other services in Highland Park DFW Steam Cleaning Offers
RV, Boat, and Aircraft Interior Cleaning Service - We Serve Love Field
Pressure Washing, Gutter Cleaning, and Window Cleaning Service in Highland Park Texas
Mattress Cleaning, Area Rug Cleaning, Curtain Cleaning
Smoke Odor Elimination
Bathroom cleaning - Soap Scum Removal, Tile Cleaning, Vanity Cleaning, Tub and Shower Cleaning, Shower Door Cleaning, Sink Basins Cleaned
Kitchen Cleaning - Steam Clean Granite, Limestone, Natural Stone, Counter-Tops, Tile Floors, Wood Floors, Ceramic Tile Backsplash, and more
Drapery Cleaning
Core Services - Carpet Cleaning, Rug Cleaning, Tile Cleaning, Furniture Cleaning and Hardwood Floor Cleaning
Oriental Rug Cleaning, Persian Rugs, Area Rugs, and other large rugs. Many can be cleaned on site.
more...
Use the button below to request an appointment now.