Now Serving Grand Prairie, Texas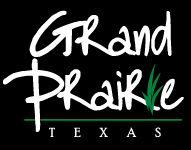 Hey, all your residents and business owners in the Grand Prairie area DFW Steam offers our steam cleaning services to you. We do work for commercial and residential clients all over the central cities of the Metroplex. If you have a restaurant, hotel, or bank please call us for carpet cleaning, area rug cleaning, tile cleaning, marble floor cleaning, stone floor cleaning, and more. To the residents of Grand Prairie we can take all the annual cleaning task off your task list and get them done better, faster, and with less hassle to you than any other steam cleaning or carpet cleaning company in Grand Prairie or the entire DFW Metroplex.
Steam Cleaning is a fantastic means of cleaning
If you need deep cleaning that cuts grease, grime, blast dirt, sand, and dust out of whatever it is your cleaning then steam cleaning is the choice for you. In addition to the aforementioned attributes of steam cleaning you can look forward to deodorizing, sanitizing, and the ability to kill bacteria, viruses, and parasites like fleas, mites, and bed bugs. Steam cleaning (aka - hot water extraction) in virtually the only method consistently recommended to clean carpet and rugs with.
Other services in Grand Prairie Texas offered by DFW Steam Cleaning
Carpet and Rug Cleaning
Steam Cleaning
Marble Cleaning
Gutter Cleaning
Pressure Washing
Window Cleaning
We clean the interiors of RVs, Boats, and Aircraft
We also offer professional Hardwood Floor Cleaning
Grout Sealing service
Pet Odor Removal
Stain Removal
Drapery Cleaning
more...
Use the button below to request an appointment now.