Serving Dallas, Texas With Quality Steam Cleaning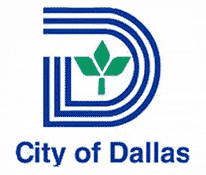 Steam Cleaning, sometimes referred to as hot water extraction, is the primary method of cleaning suggested by virtually every carpet manufacturer. The main reason is that steam cleaning thoroughly cleans throughout the entire carpet pile, backing And padding. The key to effective carpet cleaning is with steam and proper water extraction. We make sure all of our technicians have the proper skill and knowledge before assigning them to jobs. Another factor in effective carpet cleaning is using a professional high-capacity water extraction equipment that will remove the majority of moisture from your carpets and rugs. For best service DFW Steam Cleaning uses powerful truck mounted water extraction and steam cleaning equipment. If you live in Dallas Texas Request an appointment today.
Advantages of Steam Cleaning
Steam cleaning is the #1 recommended method because it is the most effective deep cleaning process that does not leave chemical residue in the fibers which becomes sticky and captures dirt, sand, and debris after cleaning. Other carpet cleaners use other methods of cleaning such as dry compound cleaning, encapsulation, bonnet cleaning, shampooing, dry foam cleaning and make claims of zero residue left behind and 100% natural, organic, non-toxic or other claims - these are not accurate. If these other methods were better and more effective than hot water extraction/steam cleaning then they would be recommended.
Key advantages of steam cleaning are that clean water is heated up to a temperature safe for the fibers of the carpeting to around 230 degrees which under pressure penetrate all the way to the carpet padding. DFW Steam Cleaning uses the best equipment. Our truck mounted steam cleaning and water extraction units work in conjunction to clean and remove the soil, grime, grease, and sand from your carpeting simultaneously extracting up to 96% of the steam that did not escape and evaporate. Your carpeting will be slightly damp and will dry within 1-2 hours after cleaning. The steam cleaning method kills, bacteria, viruses, fleas, and bed bugs. Steam also sanitizes and deodorizes.
Additional Services we Offer in Dallas
We Clean Interior Upholstery of Exotic Cars Only (examples: Aston Martin, Bentley, Bugatti, Ferrari, Lamborghini, Lotus, Maserati, McLearen, Rolls-Royce, etc.)
Hot Water Extraction
Flood Clean Up
Fire Restoration
Tile Floor Cleaning
Grout Cleaning and Sealing
Carpet Repair
Carpet Cleaning
Area Rug Cleaning
Oriental Rug Cleaning
Marble Cleaning
Mattress Cleaning
Upholstery Cleaning

Furniture Cleaning
Drape and Curtain Cleaning
Gutter Cleaning
Window Cleaning
Pressure Washing
Pet Urine Removal
Pet Odor Treatment
Pet Stain Removal
Stain Removal
We clean the interiors of RVs, Boats, and Aircraft
We also offer professional Hardwood Floor Cleaning
more...
Give us a call @@ (469)759-0551 or Use the button below to request an appointment now.
Zip Codes That We Serve in Dallas County:
75065, 75201, 75202, 75203, 75204, 75205, 75206, 75207, 75208, 75209, 75210, 75211, 75212, 75214, 75215, 75216, 75217, 75218, 75219, 75220, 75221, 75222, 75223, 75224, 75225, 75226, 75227, 75228, 75229, 75230, 75231, 75232, 75233, 75234, 75235, 75236, 75237, 75238, 75239, 75240, 75241, 75242, 75243,75244, 75246, 75247, 75248, 75249, 75250, 75251, 75252


See Also: