Hot Water Extraction Carpet Cleaning in Crowley, Texas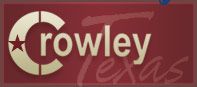 If you need your carpet or rugs cleaned and you live in the Crowley area then give DFW Steam Cleaning a call if you need a reliable carpet steam cleaning company the has a fantastic reputation. We are the Metroplex's premiere steam cleaning company. Steam is the least toxic option for cleaning your carpets. As a steam cleaning company we may use a very mild detergent as a pre-spray to help assist to release the dirt, grease, food, and spills from the fibers of you carpeting. The other methods of carpet cleaning only add to the toxicity of your home. Some even boast so much that they have "chemical" or "chem" in the names of their respective companies.
We use clean water heated to around 230 degrees (Steam) and can effectively clean your carpets with just the steam, however to assist our efforts we use a very safe organic detergent to help release the bond between the debris and the fibers in your carpeting. It is also true that almost every carpet manufacturer suggest steam cleaning (sometimes referred to as hot water extraction) as the primary method of carpet cleaning. If you go with the Chem guys and/or the Dry Chemical carpet cleaning companies they just add toxic chemicals to your carpet. They will tell you otherwise but the fact is that when chemicals are applied and then there is no medium to assist in the extraction of said chemicals they simply settle deeper in to the pile and if you continue to use dry chemical cleaning, encapsulation, shampooing, foam cleaning, or bonnet cleaning the chemicals will continue to build in your carpeting. Some of the methods do little cleaning and more soil distribution evening out the grime. Why settle for a good but equal (soil distribution) method or a great cleaning that emulsifies and removes dirt, grime, grease, and chemical build up all the way to the carpet padding that steam cleaning and hot water extraction offers.
The key benefit that DFW Steam Cleaning offers over other Steam Cleaning companies is that we have the most skilled technicians and use the very best water extraction units. We get out more moisture and dirt leaving your carpets dryer at the end of a truly deep cleaning process. With just a little drying time of about 1-2 hours your carpet will be extremely clean and fresh. Don't Be Fooled By The Dry Chemical Guys & Remember STEAM IS CLEAN.
Other services in Crowley DFW Steam Cleaning Offers
Carpet and Rug Cleaning
Steam Cleaning
Marble Cleaning
Gutter Cleaning
Pressure Washing
Window Cleaning
We clean the interiors of RVs, Boats, and Aircraft
We also offer professional Hardwood Floor Cleaning
Grout Sealing service
Pet Odor Removal
Stain Removal
Drapery Cleaning
more...
Use the button below to request an appointment now.