Now Serving Cockrell Hill, Texas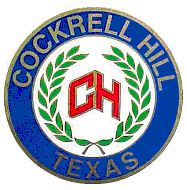 DFW Steam Cleaning looks forward to speaking with you about all of your cleaning needs for your home, office, restaurant, etc. We can offer a wide variety of cleaning options such as carpet and rug cleaning to mattress cleaning. If it's a large fabric in your home we can clean it, deodorize it, and sanitize it with steam. Steam is the number 1 method of cleaning carpeting by virtually every carpeting, upholstery, and drapery manufacture.
Some Reasons Cleaning with Steam are beneficial
Steam is natural, it's water heated to about 230 degrees. The vapors of steam blast away particles of dirt, grease, and residue cleaning products and chemicals out of the fibers in your carpeting or other fabrics. The steam does not reside and persist like carpet shampooing which could leave your carpet dripping in water. The majority of the steam after doing its cleaning job evaporates. A small amount of steam condensates on the carpet fibers capturing the dirt, grease, and chemicals to be immediately extracted with our industrial strength water extraction unit.
Steam is a natural disinfectant, it kills bacteria, viruses, and pest like fleas and bed bugs (and their eggs). We can kill E. Coli. from your marble counter tops or any surface really. Steam is also very effective removing soap scum from shower enclosures and doors. So in summary if you suffer from allergies, rashes, or respiratory issues steam cleaning is the best option for you. If the words chemical, shampoo, or dry are associated with cleaning your carpets then you can be sure they rely more on chemicals (Toxins) to clean your carpeting. DFW Steam Cleaning relies on the natural ability of steam to do the cleaning, we may use a very mild organic detergent that is safe for your babies, children, and pets - oh, you and every other person also to pre-spray the carpeting or rugs to assist in the removal of grease, food, and spilled beverages.
Services available to the residents and business owners of Cockrell Hill Texas.
Carpet and Rug Cleaning
Tile Cleaning - We clean all types of ceramic and natural stone floors.
Marble Cleaning - If you have granite counter tops have us clean and sanitize them with steam while you have us out to clean your carpeting and rugs.
Hard Wood Floor Cleaning - We use the BONA professional wood floor cleaning system.
Steam Cleaning
Marble Cleaning
Gutter Cleaning
Pressure Washing
Window Cleaning
We clean the interiors of RVs, Boats, and Aircraft
We also offer professional Hardwood Floor Cleaning
Grout Sealing service
Pet Odor Removal
Stain Removal
Drapery Cleaning
more...