Now Serving Cedar Hill, Texas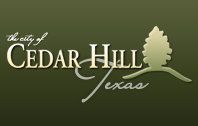 If you or your business resides in Cedar Hill Texas then you will be glad to know that DFW Steam Cleaning does service your area. DFW Steam Cleaning is the most referred carpet steam cleaner in Dallas / Fort Worth and specifically Cedar Hill. We have cleaned carpets, tile, upholstery, and drapes for many people in the Cedar Hill area. We offer a wide range of cleaning services such as wood floor cleaning, and mattress cleaning, below you can find a list of some of the common cleaning services we are asked to do.
Other services in Cedar Hill that DFW Steam Cleaning Offers
We Clean Carpet, Rugs, and Area Rugs
We Have Invested In Profession Wood floor Cleaning Equipment
If your tile and grout are dingy or black we can clean and seal it.
Have you ever thought about your mattress and how dirty it could be, We'll Clean it.
If you have pets we can remove stains and odors from urine, feces, and get rid of wet dog smell.
If you have soap scum build up in your shower we can steam clean it away.
Did you know that drapes and upholstery account for many odors in the home like lingering smoke smell.
We clean granite, marble, and other well know counter-top surfaces.
We also offer gutter cleaning and pressure washing services
more...
The Advantages of Steam Cleaning over other forms of carpet cleaning
Let's start with most every carpet manufacturer suggest steam cleaning over all others forms of cleaning carpet and rugs. Steam cleaning is the only method that has be proven time after time to provide deep cleaning through the entire pile of the carpet right down to the padding under the carpeting. All other forms of cleaning carpets including Chem-Dry®, Encapsulation, Pad Scrubbing, and Foam Cleaning only clean the top ⅓ of the carpet pile and fibers. These other methods do clean carpets but leave behind chemical or powder residue that will actually attract and capture dirt having an adverse effect on your carpeting allowing it to get dirty faster. Steam cleaning on the other hand uses clean water heated up to 212° to 250° to turn the water into steam which under a safe pressure is injected into the carpeting all the way to the carpet padding. This emulsifies and blast dirt and grease off the carpet fibers and out of the backing and pad. We immediately use our high capacity vacuum to extract up to 96% of the moisture out of the carpet leaving it almost completely dry. The remaining moisture will evaporate with just a little effort using fans and the natural air flow in your home. Beyond the effectiveness of steam cleaning it kills E. Coli, Bacteria, and Viruses that could be hiding in your carpet and other fabrics. Steam also neutralizes odors, sanitizes, and is truly Eco-friendly. Steam Cleaners will sometimes use a pre-spray to help clean the carpet by releasing dirt and grease from the fibers of the carpet. This pre-spray is a mild detergent much like a very low foaming dish detergent and then the steam and extraction process works just that much better. After cleaning and allowing your carpeting or fabrics to dry they will be clean sanitized, and odor free (We offer specialized odor treatment for pet odors and hard to remove odors). Remember all the other forms of cleaning only clean the top ⅓ of the carpeting and are chemical based whereas steam cleaning only uses a mild detergent pre-spray if needed. STEAM IS CLEAN.
Use the button below to request an appointment now.