Now Serving Azle, Texas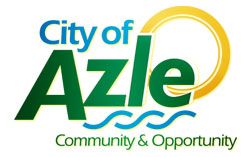 Cleaning carpets with steam is the suggested method by virtually every carpet manufacturer. The advantages of using steam to clean your carpets are many. Steam sanitizes, deodorizes, and kills parasites, E. Coli., Viruses, fleas, and bed bugs. If you have allergies and cannot tolerate chemicals or perfumes then unless your allergic to water steam is the method for you. If you have babies or small children they typically will play and roll around on the carpeting, tile, or wood floors. DFW Steam Cleaning can clean all of your flooring surfaces. Give us a call and talk with us about all the services we can offer you and otter residents and business owners of Azle Texas.
Area Rug Cleaning
If you have area rugs, runners, or specialty rugs such as an Oriental rug or Persian rug we can clean them on site for you without having to send them out. We also have a send and clean service if you choose. We find that it is best to clean the rug and the surface it is sitting on. So if you have tile or wood floors we can clean those also. Please just give us a call and we can give you an estimate to clean your rugs, runners, and specialty rugs.
Here are some other services we offer in Azle Texas.
Wood Floor Cleaning
Tile Cleaning
Grout Cleaning and Sealing
Marble Cleaning
Shower Cleaning
Furniture Cleaning
Drape and Curtain Cleaning
Upholstery Cleaning
Gutter Cleaning
Pressure Washing
Pet Odor Treatment
Pet Stain Treatment
Stain Removal
Give us a call we offer many service including Window Cleaning.