Now Serving Arlington, Texas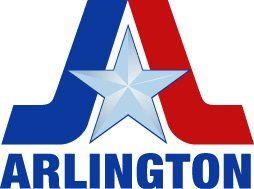 DFW Steam Cleaning has served many, many clients in the Arlington TX area. We invest in the best equipment, workers, and the training of our workers. Give us a call when you need quality and reliable cleaning service at your home or business. You can contact us directly at the phone number at the top of this page or contact us via a web form.
Advantages of Choosing DFW Steam Cleaning
We are a highly ranked and reviewed company providing quality cleaning services in Arlington Texas. We choose to use steam cleaning as the primary method of cleaning carpets for a number of well-founded reasons. Carpeting manufactures suggest that steam cleaning is the preferred method of cleaning carpeting and rugs. Steam is the only method that cleans all the way through the carpet pile right down to the padding. The steam is safe for carpets or it would not be recommended by the manufacturers themselves. A mild pre-spray detergent and/or mechanical agitation may be used in conjunction with the steam cleaning process to fully and deeply clean your carpets. After the carpet is cleaned a very high capacity vacuum is used to extract about 96% of the moisture from the steam. With simple cross ventilation with fans and an open window the moisture is easily removed. Please be aware that other methods of cleaning only clean the top 1/3 of the carpeting and never gets down deep where the bacteria, viruses, and heavier dirt particles tend to reside. Steam is also has the advantage of being able to kill parasites, bacteria, viruses, E. Coli. and more. Steam is Clean, little to no chemicals can be used and still get a very deep and effective cleaning. Steam will sanitize and deodorize your carpets and rugs also.
Other services in Arlington TX DFW Steam Cleaning Offers
See Also: